THE CTP

A partnership with a bright future
A partnership with a bright future
As a mission-led company, CITEO helps companies putting products on the market to develop ever more environmentally-efficient printing paper and packaging solutions.
The climate emergency, citizens' expectations and regulations governing the circular economy are requiring companies to take a fresh look at how they design, manufacture and distribute the paper and packaging they use for their products, in order to contribute to promoting reduction, reuse and recy-cling solutions and combatting pollution.
To this end, CITEO supports companies by devoting more than 10 million euros per year to R&D and accelerating change through its key levers: eco-design, selective collection, reuse, sorting and recycling.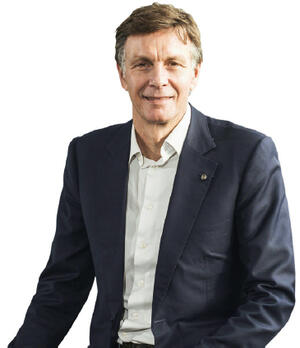 Jean Hornain, CEO, CITEO
We work together on R&D in a variety of ways:
Calls for projects and expressions of interest,
In-house R&D projects,
CITEO Circular Challenge: programme to accelerate innovation among our clients and manufacturers,
Collaboration with research centres and technical industrial centres.
For example, we have been working with the CTP in Grenoble since 2017 on developing the potential of cellulose, a material with a host of functions which are invaluable for the circular economy, and for reducing environmental impacts in general.
The CTP is a key French and international industrial player when it comes to working on these issues.
The partnership we signed at the end of 2022 puts us on a strengthened footing to continue collaborating on the work already started and progress faster towards developing the new packaging and paper solutions at an industrial scale. We have committed substantial human and financial resources for the next six years. More than a million euros will be invested in this partnership, with a view to launching a number of emerging technologies and making them available to companies.
CITEO has defined five key areas of focus for research with the aim of making a technological break-through in the pursuit of single-material papers and boards:

These five key areas will be tackled together over the next six years to give cellulose water and grease barrier properties, make it transparent and sealable without glue, develop new shapes and improve its elasticity to make it easier to form and use on packaging lines. This is embodied in tangible ways in chromatogeny, which is being used to design fully recyclable, watertight cups with 97% paper/board, moulded cellulose food trays without plastic lamination using microfibrillated cellulose, and ultrasonic welding to replace gluing.
We can't wait to see these innovations being transformed into tangible solutions that can be developed at an industrial scale and used by CITEO's client companies and other companies putting products on the market, to help them reduce the environmental impact of their paper and packaging.