Celluwiz Final Workshop | FREE WEBINAR | Sept. 29th 2022
Events / Exhibitions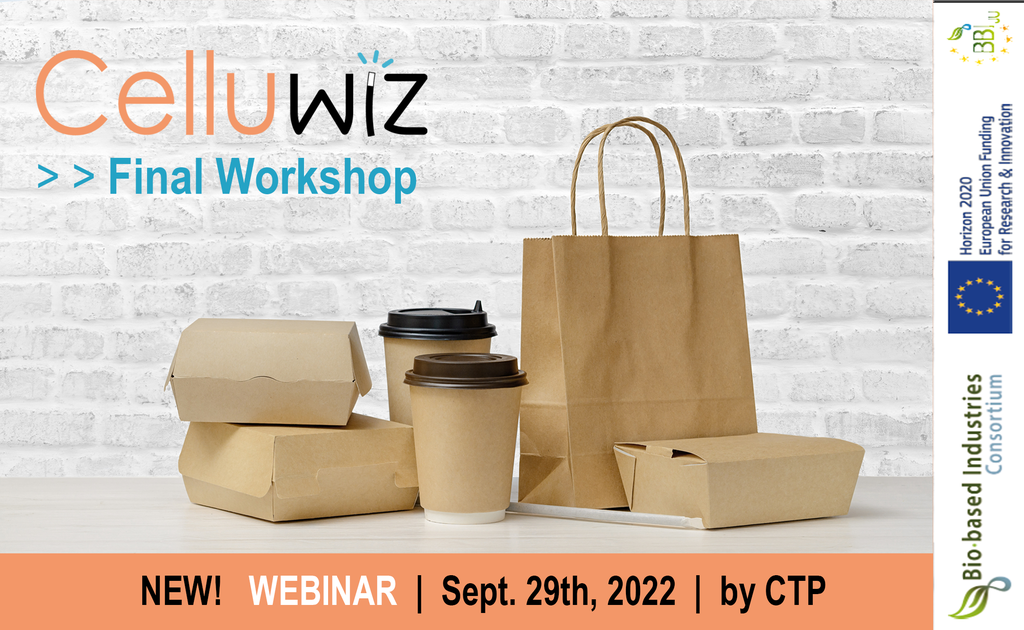 Celluwiz Final Workshop | FREE WEBINAR | Sept. 29th 2022
Published on : 07/20/2022
#Celluwiz #workshop #MFCwetlamination #Chromatogeny #Packaging
Sept. 29th 2022: Celluwiz Final Workshop.
Developing a packaging material made entirely out of cellulose that offers an effective barrier to liquids, grease and gases … this has been the challenge of this European Collaborative project for the past 3 years! Find out more during this day.
Save the date for the Celluwiz workshop scheduled for SEPTEMBER 29th, 2022 in WEBINAR... To learn more about the innovative approach, combining MFC wet lamination and chromatogeny grafting and to discuss with the Celluwiz project partners.
The final program is NOW AVAILABLE!!
More Information?

COMPLETE PROGRAMME and REGISTRATION FORM for this webinar... Click on the button to upload
Chromatogeny Pilot
MFC Wet Lamination Pilot
Celluwiz website :
www.celluwiz.eu


+