#CTP #TECHPAP #SaveTheDate #2023-03-15
Events / Exhibitions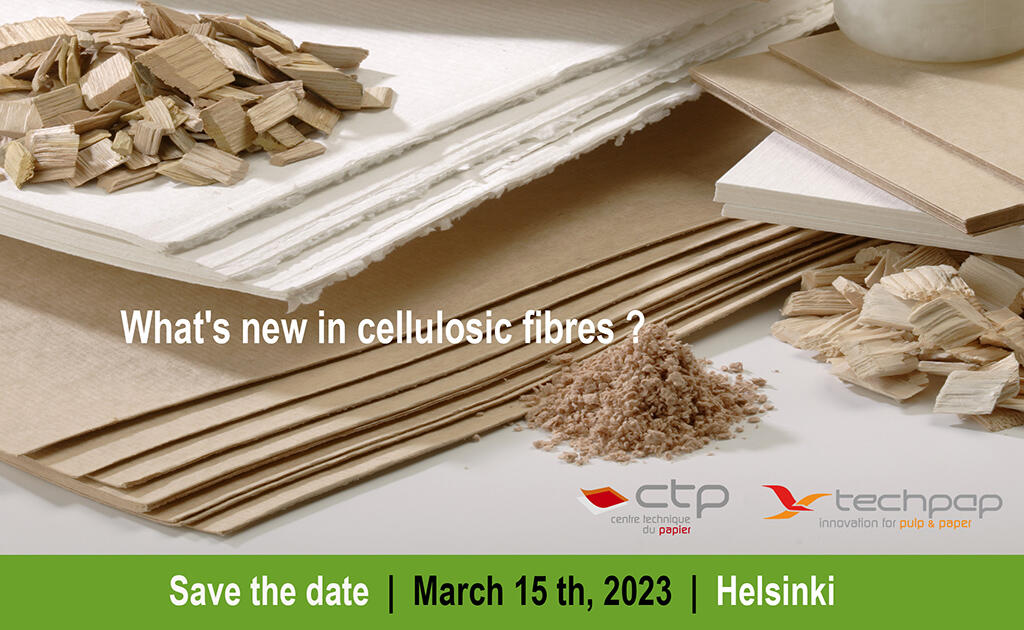 #CTP #TECHPAP #SaveTheDate #2023-03-15
Published on : 01/03/2023
#CTP #TECHPAP #CellulosicFibres #Save The Date March, 15, 2023
Save the date March 15, 2023 ! and come to Helsinki to exchange with CTP & Techpap on their latest activities on new usage for cellulosic fibres. Face-to-face meetings to discover innovations.
What's new in cellulosic fibres ?
The Centre Technique du Papier (CTP) & Techpap will be in Helsinki March 15th, 2023 to meet with you in order to present their latest activities related to fibres ! We would be happy to invite you to exchange through "Face to Face Meetings" on topics like new bleaching concept, Micro Fribrils of Cellulose production at high concentration, molded cellulose or pulp quality control …
Places are limited, contact us for more information!
Detailed programme available for download.
.