#CTPAnnualReport #InnovationHeroes #PapersAndBoards
News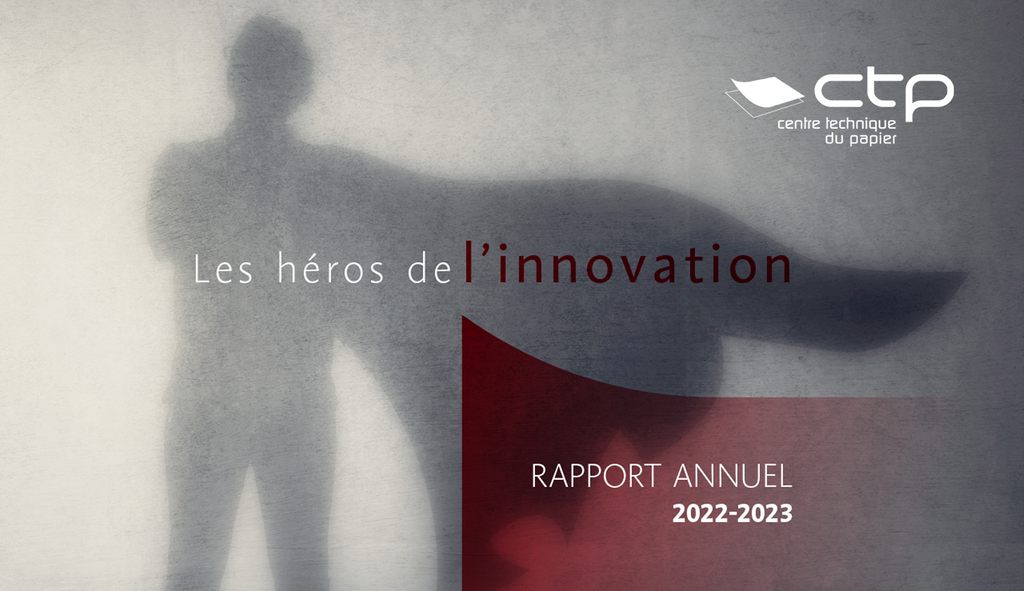 #CTPAnnualReport #InnovationHeroes #PapersAndBoards
Published on : 07/11/2023
#CTPAnnualReport #InnovationHeroes #PapersAndBoards
The
new 2022-2023 Annual Report
is here! It focuses on
the men and women at CTP
who make cellulose a fertile ground for expression and innovation in our industry:
our "Innovation Heroes"
. From scientific experts to support services, our employees share their experiences and their pride in being part of
this great CTP adventure
! They are our everyday "heroes", anchored in the economic, environmental, ethical and industrial reality of 2023. But they're always one step ahead!
From page to page, you can explore
the innovative activities of our centre in the service of industrial development and value creation
... You will also find the usual figures and strengths of the CTP. Our centre is an active link in the Network of Industrial Technical Centres and innovative regional, national and European platforms.
Would you like to find out more? Feel free to leaf through it, download it, or even better, request a paper copy!
Click here to
read
:
RAPPORT ANNUEL 2021-2022 ANGLAIS

And if you want to read all the others Annual Reports ... go to the
documentation web page.
.