Our core business
Our core business
In recent years, some new values have emerged at the heart of our business lines and projects, such as "improving quality of life", "making work meaningful" and "being an agent for change". These values are cultivating real positive resonance at the CTP, because we are much more than just a research centre.
This year the CTP has opted to present more than just its results and innovative projects, and to set out its real purpose and the values that drive its workforce. Through a dozen testimonials from CTP employees, all experts in their fields and closely attuned to economic and social reality in our regions, we will find out who «the real superheroes of innovation" are... We have chosen to approach this 2022-2023 review and the employee interviews from three complementary angles: environment, social, and ethics.
ENVIRONMENT
Engaging and taking action to protect the environment
Working at the CTP brings opportunities to get involved in meeting the big environmental challenges of our times by designing viable, sustainable solutions and processes that support the circular economy by reducing wastage, conserving resources, and limiting and reusing waste materials.
Imagining the products and uses of the future
At the CTP we design innova-tive products that promote a virtuous life cycle by being bio-based, biodegradable, recyclable or substitutes for plastics. We are all working at the cutting edge of social change by inventing new uses.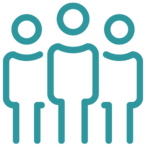 SOCIAL
Cultivating versatility, sharing and passing on know-how
The CTP encourages its staff members to take the initiative and diversify their work. Different generations work together, ensuring that know-how is passed on and employees continue to develop their skills throughout their careers.
A supportive and collaborative workplace
A company on a human scale, the CTP encourages collaborative working, mutual support and sharing, in line with the social values of today. Collaborating in project mode is a source of mutual enrichment on a daily basis.
A fulfilling, balanced life
The CTP promotes a healthy work/life balance by offering attractive working conditions, such as teleworking, flexible working hours, and part-time working, enabling each employee to find the right balance between their personal and working lives.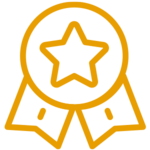 ETHICS
Working in a company "like no other"
The CTP is a mission-led com-pany ('entreprise à missions' under French law) that does not have shareholders or issue dividends. It enables its employees to have meaningful careers, beyond being merely obliged to achieve good financial results. The CTP's assignments serve the common good on a global scale.
Playing an active role in its local area
The CTP may be part of an international network, but it also has strong roots and a solid reputation at a local level, immersing its employees in a scientific and technical ecosystem that draws their complementary specialist skills together in shared projects.