THE CTP

The CTP at the heart of an ecosystem
The CTP at the heart of an ecosystem
At the heart of a cutting-edge ecosystem reaching across France and Europe, the CTP forms the vital link between fundamental research and transfer to industry, through its networks of local, national and European partnerships and initiatives.
Local network: the CTP is a key player in Carnot PolyNat
Carnot PolyNat (CNRS, UCA, Grenoble INP, and others)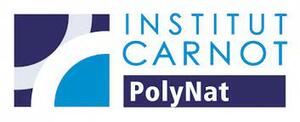 The CTP is a long-standing partner of the Carnot PolyNat Institute. Drawing on this network of locally-based scientific laboratories, it implements scientific resourcing actions with international renown (LGP2, Cermav, FCBA, 3SR, DPM, DCM, Rheology, etc.). PolyNat's aim is to create new high-performance, innovative, functional bio-based materials and systems. Its scientists use physical chemistry, materials science, life sciences and biotechnologies to design guided self-assemblies of nanostructured materials and biosourced systems with high added value, using greener and more eco-efficient processes. So PolyNat is in tune with society's drive to build a sustainable bioeconomy!
National network: a pivotal role for the CTP
France's CTIs (Technical Industrial Centres) are expected to play a pivotal role in disseminating the technologies driving the industry of the future and in supporting businesses. The CTP is actively involved in these initiatives, which involve several CTIs.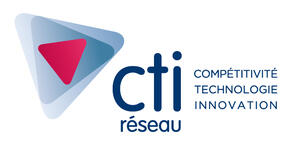 InTechFibres (CTP-FCBA): almost 20 years old!
Created back in 2004, the InTechFibres partnership offers skills and resources for characterising biomass and recovering it to produce fibres and molecules. The main processes for producing lignocellulosic fibres can be explored in the laboratory or on a pilot. The partnership is driving advances in collective and collaborative research projects related to our themes. In 2022, several projects in this vein were set up at regional, national and European level. The scope of the partnership is currently being reviewed to address changes in the activities of the CTP and the FCBA.

Au3Ra Platform (CTP, CTCPA, CT-IPC): projects being set up in 2023
In the context of implementing the EU SUPD1 and applying it in France through the AGEC2 law and the 3R3 decree, changes in the composition of packaging will require adaptations in the paper and board sector to meet substitution challenges, and in the plastics sector to meet recycling and reuse challenges - while also guaranteeing food safety and preservation at all times. The CTP, CTCPA and CT-IPC are pooling their expertise and have proposed to create a multi-site platform to address the changes to packaging brought about by this new regulatory framework. This project, called the Au3Ra, is currently being set up and will be financed through the ERDF funds of the Auvergne-Rhône-Alpes regional authority.

ALLICE Platform (CTP, CETIAT, CETIM, CTMNC, CTIF, CTCPA)
The decarbonisation of industry and its transition to a low-carbon energy system must be stepped up to respond to the pressing issues of environmental protection, climate change and limited resources. To achieve this, it is essential to mobilise all the players involved via a cross-disciplinary and cross-sectoral approach, so as to facilitate technology transfer and implement projects that harness the vast range of skills at the stakehol-ders' disposal. It is with this aim that the ALLICE4 platform came into being in July 2018, at the instigation of CETIAT (the French technical centre for air handling and thermal industries), and has since then been joined by other CTIs. The CTP is set to get involved in this fine initiative this year, to join forces in the move towards a low-carbon industry.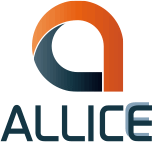 European network: the CTP is a competitive technological partner
At a European level, the CTP is involved in numerous leading-edge projects in its industry sector in the context of H2020 calls for projects. It coordinated the Celluwiz project, for example, which was com-pleted at the end of 2022. Celluwiz has paved the way for a new generation of packaging materials made entirely out of cellulose, offering an alternative to the existing plastic and composite materials (find out more at celluwiz.eu). But the CTP is also a technological partner on a number of European platforms such as Bionanopolys.
Bionanopolys and the SEP5 in 2023
The CTP is a stakeholder in the Bionanopolys project bringing together a number of European experts with the aim of transforming bio-based materials and developing a set of innovation and test bed services. To speed up this process, a single entry point (SEP) for stakeholders is currently being set up. The services proposed by Bionanopolys will be easy to access via an online tool. Among other things, the SEP will offer nine pilot lines in Europe for testing applications in various sectors such as packaging, textiles, agriculture, cosmetics, pharma-ceuticals and food, more than a third of which are covered by the CTP.

1) SUPD: Single Use Plastics Directive
2) AGEC: Anti-Gaspillage Économie Circulaire (anti-waste law for a circular economy)
3) 3R: Reduce, Reuse and Recycle
4) ALLICE: Industrial Alliance for Competitiveness and Energy Efficiency
5) SEP: Single Entry Point